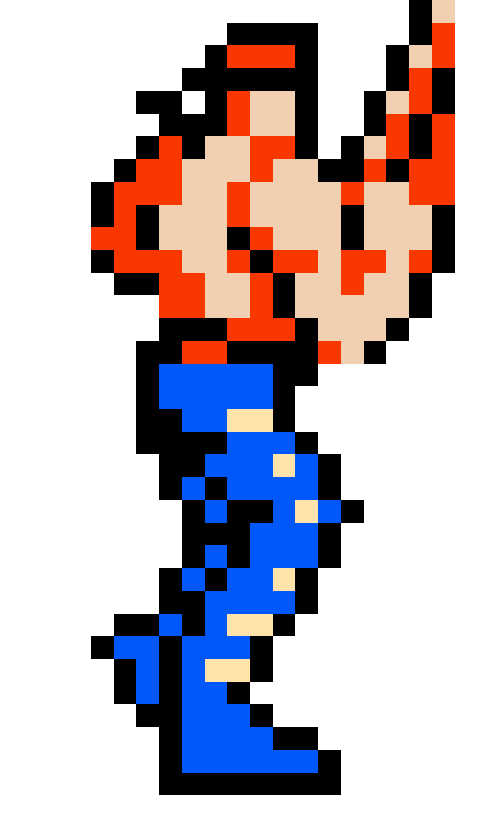 Konami Code For The Win!
Fun Stuff Just For Fun!
While Web Design and WordPress Development are my top skillsets, my real goal is to help businesses grow through their use of me as a designer and developer. Most small and midsize businesses aren't using their websites to their fullest potential for motivating customers to act with their business. Web Design alone won't solve that problem. Let's work together to identify a solid, measurable plan that will make website design and development costs an actual investment in the success of your business!
Let's Chat!
Hi, I'm William
WordPress Theme Developer for Agencies
& Web Consultant for Small Businesses
Theme Design and Development for Agencies
Add an expert Web Designer and WordPress Theme Developer
to your staff without taking on additional personnel. My 22 years of professional design experience and 15 years of WordPress development experience will allow you to take on projects you otherwise would have to turn down. Proven record of advanced WordPress expertise (HTML/CSS/JS/PHP) and two decades of print and web design experience. Obsessive time and task manager. Reliable remote worker with excellent communication skills. Available for your next overflow project.
Learn More About My WordPress Design & Development Work.
Small Business Web Consulting
Sure, small business owners wear a lot of different hats (I have a whole pile of them) - but trust me when I say that learning the ins and outs of positioning your business on the internet is not something you'll knock out in a weekend!
You can't afford to spend time monkeying around with designing & building your website and an online marketing strategy, and your time is too valuable to spend on this stuff anyway. That's where I come in!
Learn More About Small Business Web Consulting.
WordPress Maintenance Services
Just need service for your existing website? I provide a full suite of website services for new and existing clients. Whether you need full site design & development, redesign, or ongoing maintenance and service, I am here to help.
Learn More About Website Services
My work speaks for itself,
And so do my clients...
Client Testimonials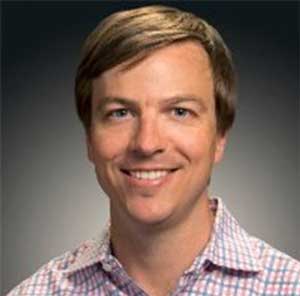 Brent Cochran
Chief Executive Officer
Cityspace LLC
(540) 685-2360
William took over the web development and web design for our company after our negative experience with another web-development company. We had a bad taste in our mouth leftover from the other company, but William has been a breath of fresh air. He has a rare combination of talents in that he can handle the coding and "nuts & bolts" work of web-development, but also has a great eye for design. Best of all, he communicates well, completes projects on time, is organized, and is honest. If he doesn't know how to do something he'll tell you, but he'll also work diligently to figure it out and deliver what you want. I highly recommend working with William.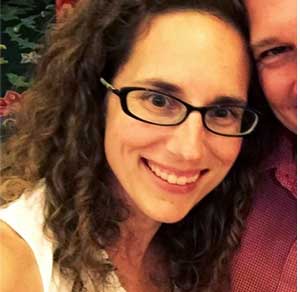 Julie Whalen
Marketing Director
FRIENDS of the Blue Ridge Parkway
(540) 772-2992
As a small nonprofit we rely on the expertise and responsiveness of our remote contractors. Beyond his passion for his work and his extensive knowledge with WordPress and web design, William is responsive, flexible and patient. Our project timeline has changed dramatically as we work with our board of directors to rebrand and grow our organization. William has been helpful and understanding every step of the way.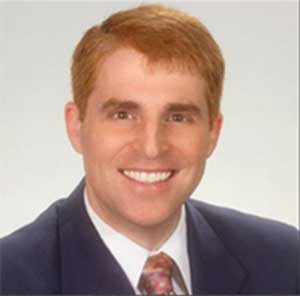 Joe Gregory
Owner/Operator
The Brake Squad
(703) 994-2773
Great work for a reasonable price. Stayed on schedule and added features that saved us $1000's. Will use again for sure.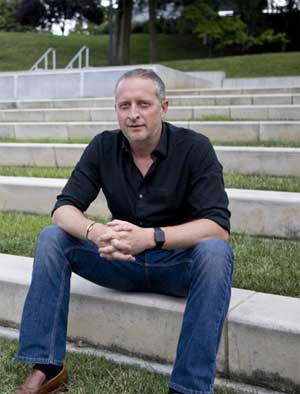 Sam Calhoun
Chief Operating Officer
Across the Way Productions
(888) 823-3787
William Alexander is a consummate professional, who shines by his attention to detail, precise organization and artistic skills. Working in the year-round music profession, quick changes and tight deadlines are the norm, and William handles all with a confident demeanor and quality creative results. His ability to work both with a team and in remote settings has been a blessing and a boon to our company, Across-the-Way Productions, Inc. William is a rare asset in today's professional workforce.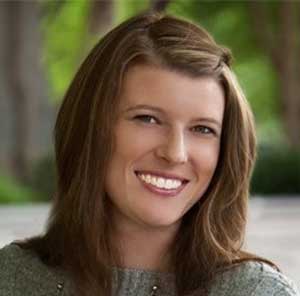 Carrie Cousins
Director of Communications
Roanoke Regional Partnership
(540) 343-1550
It's not every day that you find someone that's easy to work with, can solve complex code or design problems, and always delivers on time. William Alexander fits that bill.
As the director of communications for a regional economic development organization, I've brought William on to help with design and WordPress jobs that, quite frankly, others had failed to finish or meet our needs. He was able to step in with ease and make every member of our team happy.
As a freelance designer, I have worked with William on a number of projects and he seems to always have just the right solution when something in WordPress is just a little too vexing. Not only does he offer a suggestion (or two) but can also get the job done quickly and efficiently.
What's great about working with someone like William is that you don't have to ask twice. Present the problem – from redesigning a website to troubleshooting bad code – and he's ready to develop a solution that puts the client first. As a fellow WordPress designer, it's nice to know that his code is clean, his design skills are sharp, and that he'll provide great service that's just what you were looking for.
.testimonial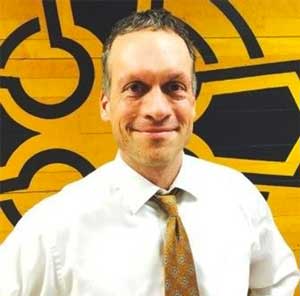 Michael Hemphill
Director of Marketing
Roanoke Catholic School
(540) 982-3532
William Alexander is my go-to guy for website, graphics and branding development. I've had the privilege of working with him first when I was marketing director for the Science Museum of Western Virginia and now at Roanoke Catholic School. Though each business has completely different needs and demographics, he effortlessly (so it seemed!) transformed our Wordpress-based websites into the contemporary, virtual "calling cards" that we needed to cultivate new clients while still catering to our current customers. Every time I have contracted with him, he takes the time to meet with my team, learns our needs, provides insightful suggestions, thoughtfully incorporates our company branding into a project, and keeps our budget foremost in mind -- all as if he is actually on staff rather than an independent contractor. I cannot too highly recommend his services.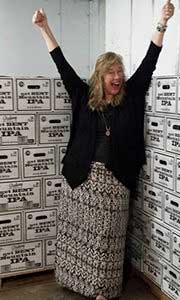 Lezlie Snyder
Founder/Creative Director
Parkway Brewing Company
lezlie@parkwaybrewing.com
As the Creative Director at Parkway Brewing Company, I feel fortunate to have found William in 2013, when we were just beginning to establish the look of our brand. William was instrumental in helping me shape our vision in a way that was appealing, authentic and immediately recognizable.
William is both professional and easy to work with. He meets deadlines and delivers beyond expectations. His redesign of our website has brought renewed interest in and increased traffic to our brewery, and his designs have always strengthened the brand while staying true to the Parkway vision.
William is very patient, which enhances his abilities as a wonderful instructor as well as a designer. He has helped me develop technical skills and I know many of his former students that count him as a favorite.
I highly recommend William Alexander and can endorse his many skills without reservation. He would be a wonderful asset to any creative team.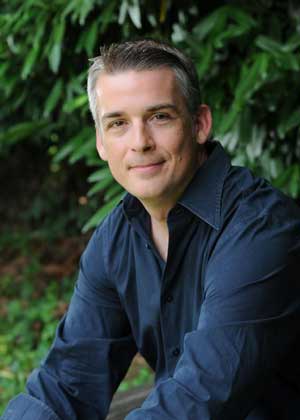 Ian Fortier
Executive Director
The Grandin Theatre Foundation
540-123-4567
Before the Grandin Theatre Foundation was able to move towards having our own marketing and design professional on staff, we were in desperate need of someone to help us create a brand and an look that would help us grow. William Alexander quickly and easily became that person for us. After just one meeting, I knew he possessed the affability and professional demeanor to present us with flexible options, timely production, and most of all, at affordable prices. Even in times when I needed something quick, Will was there to make sure it got done and got done well.
Now the Foundation operates like a well-oiled machine, and we are fortunate to have our own staff member now that helps carry our marketing and design needs. William Alexander was the bridge to help us get to this position, and without him, we would not be where we are today.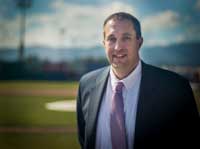 Allen Lawrence
Senior Assistant General Manager
Salem Red Sox
540-206-4574
William has done a lot of high level work for us the last handful of years at the Salem Red Sox. Not only does his work look sharp but he gets everything to us in a very timely fashion and welcomes any edits that we may have throughout the process. Outsourcing our work to William saves us a lot of man hours in the office. Most importantly, he is great to work with.